AR Ser: photometric observations of a Blazhko star
Observed: 2010-2014
Michel Bonnardeau, Josch Hambsh (ROAD Observatory)
16 Feb 2015
Abstract
Photometric observations in 2010-2014 of the RR Lyrae star AR Serpentis are presented and analyzed. Two Blazhko modulations of comparable amplitude are detected, with the periods 89 and 108 days, and with evidence for irregularities.
Published (2015) IBVS 6132.
An animation made from Josch Hamsch's data. (All the data are available from the IBVS web site):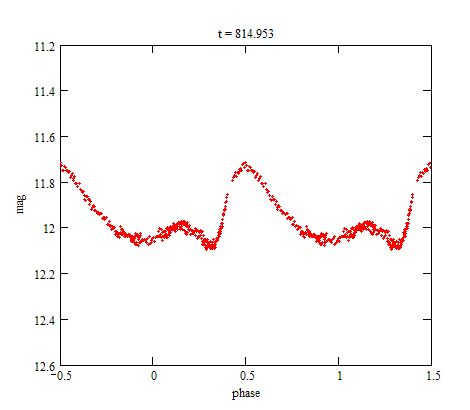 The times are the HJD-2,455,000.