published
FO Aqr time keeping
Observed: 49 sessions from 2004 to 2015
Michel Bonnardeau
3 Oct 2016
Abstract
Twelve seasons, from 2004 to 2015, of photometric monitoring of the intermediate polar FO Aqr are presented and are compared with previous observations. The ambiguities in the cycle counting can be lifted and a new O-C diagram, spanning 34 yr is presented, along with new ephemerides.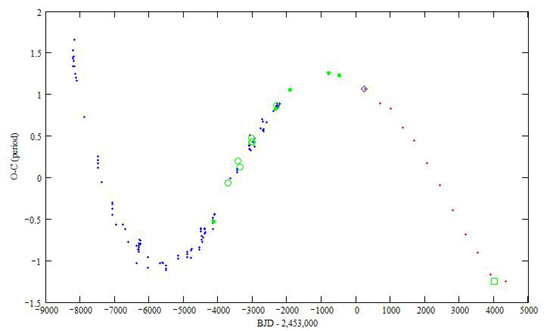 Published in arXiv astro-ph 1609.01844
and IBVS 6181.
Technical notes
Telescope and camera configuration.
Computer and software configuration.